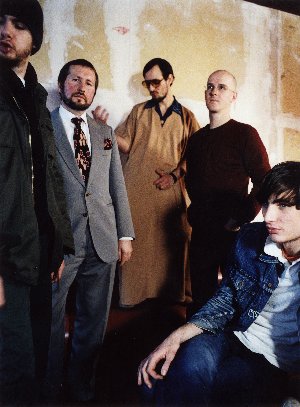 NEWS
August 14, 2005
Pictures of the August 13 gig in The Netherlands are added to the pictures page at the main solesides site. Click here to check them out right now.
---
July 5, 2005
One of the next Poets Of Rhythm gigs will be In The Netherlands. Click here for the site
---
June 20, 2005
The Poets Of Rhythm worked on a track with the mighty Lyrics Born for his album "Same Shit Different Day" which is the follow up to LB's 2003 album "Later That Day"
The track they worked on is called "The Bay" - Click here for an mp3 soundclip
More about Lyrics Born @ QUANNUM.COM / SOLESIDES.COM / LYRICSBORN.COM
---
May 15, 2005
New POETS OF RHYTHM releases out soon! Keep checking this space for updates
---
May 01, 2005
Welcome to the all new Poets Of Rhythm website !
AUDIO
ALBUM: DISCERN / DEFINE (QUANNUM)
- We
- Moira
if sound does not work, click here!!
---
MORE AUDIO
- Funky Train
- Hotpie's Popcorn Pt1
- I Change My Mind (with Lyrics Born / QUANNUM)
- Strokin' The Grits
- The Plan
more audio in the releases section
---
OFFICIAL SITES

---
LINKS
- full poets of Rhythm discography
- Good Poets page @ tramp records
and:
- djouls
- deepfunk